Paris, TX - Woodsman of the World Convention - about 1906
Submitted by Richard Hood. This is a photo of a Woodsman of the World Convention that was held in Paris about 1906. Click on the photo if you would like to see the larger original photo for more details and/or to see if you can identify any of the people. Warning! It is a large file (5.4 mb). If you can identify anyone in the photo, please email the County Coordinator.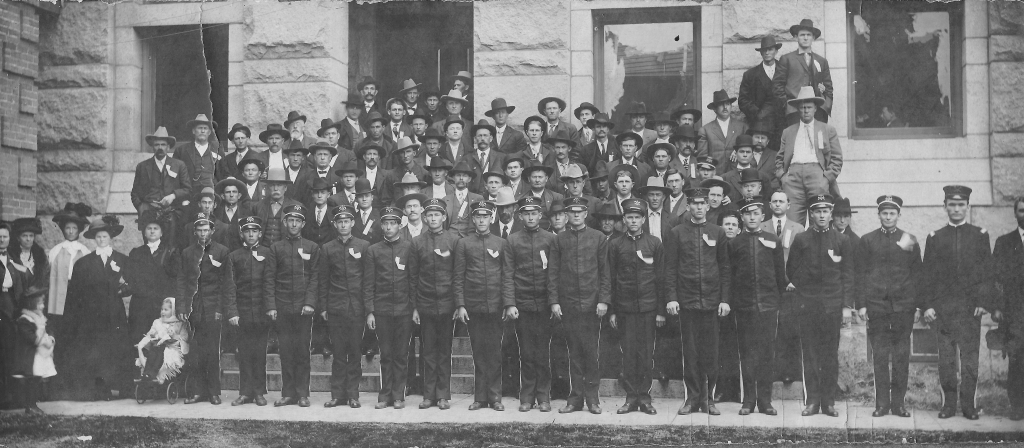 ---
Return to the Lamar County, TX Main page

Copyright © 1996 — — The Lamar County TX Website Team
All Rights Reserved. Limited use rights may be granted by written or electronic permission.
This website adheres to the NGS "Standards for Sharing Information with Others" regarding copyright, attribution, privacy, and the sharing of sensitive information.