Home of H. P. Garrett, Paris, Texas
Submitted by Davis Parsons: This is a photo of my Great-Grandfather's house that shows Evans Studio as the photographer. They lived at 526 Bonham Street. My Great-Grandparents were Henry Preston and Margaret Nolia Perkins Garrett. They lived in that house until their deaths and my Aunt Irene and Uncle Harry lived there until their deaths.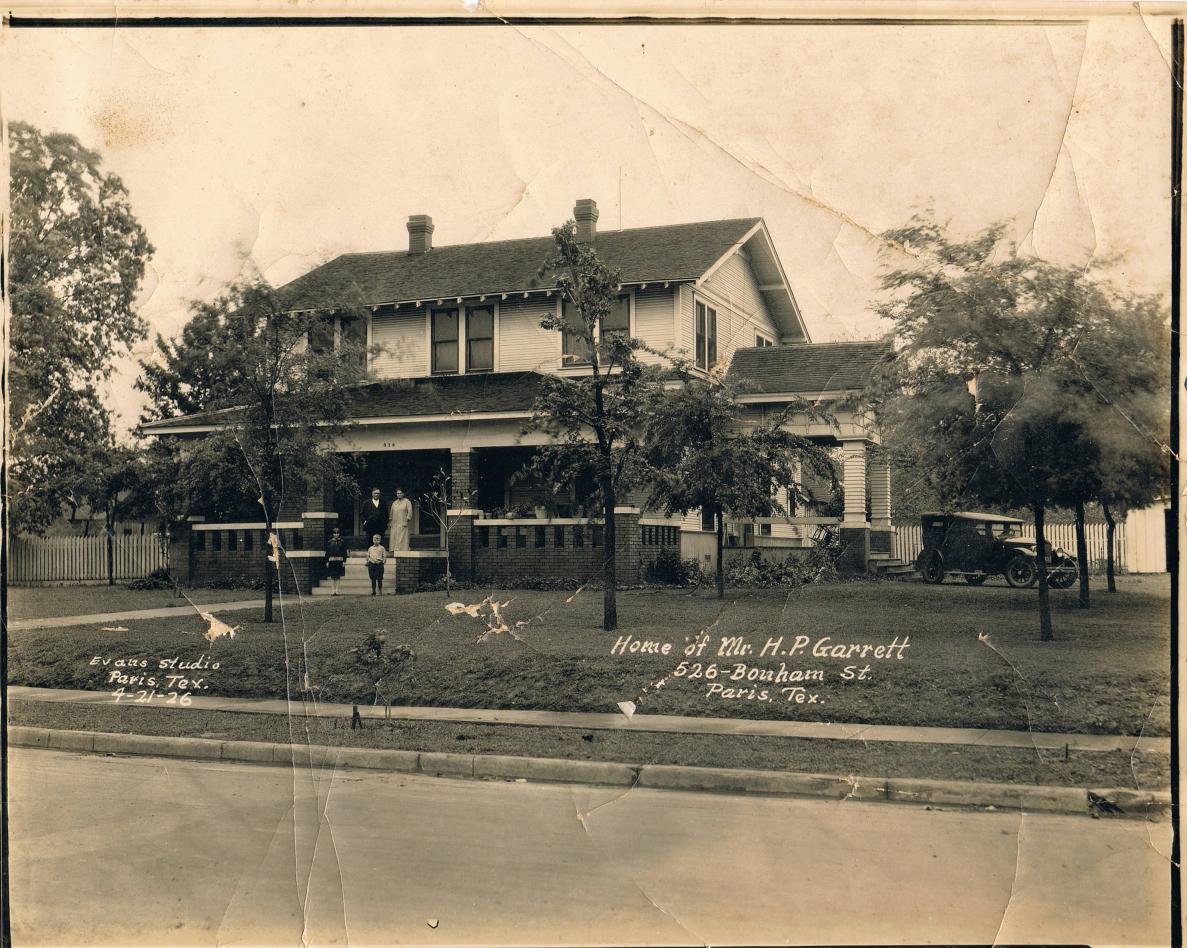 Return to the Lamar County, TX Main page

Copyright © 1996 — — The Lamar County TX Website Team
All Rights Reserved. Limited use rights may be granted by written or electronic permission.
This website adheres to the NGS "Standards for Sharing Information with Others" regarding copyright, attribution, privacy, and the sharing of sensitive information.