Photo of a young couple in Pattonville, Lamar County, Texas
Carolyn Sinor would like help identifying this photograph that was in her mother's things when she passed away. She believes it is a wedding photo. The only thing on the back is "Pattenville, Texas Claridy RFD #1." It is in excellent condition and she would love to get it to some family member.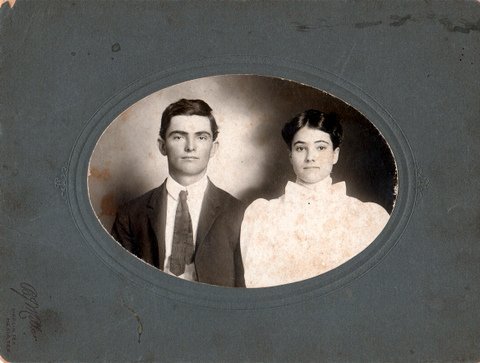 ---
Return to the Lamar County, TX Main page

Copyright © 1996 — — The Lamar County TX Website Team
All Rights Reserved. Limited use rights may be granted by written or electronic permission.
This website adheres to the NGS "Standards for Sharing Information with Others" regarding copyright, attribution, privacy, and the sharing of sensitive information.