Rollins Family Photos - Lamar County, Texas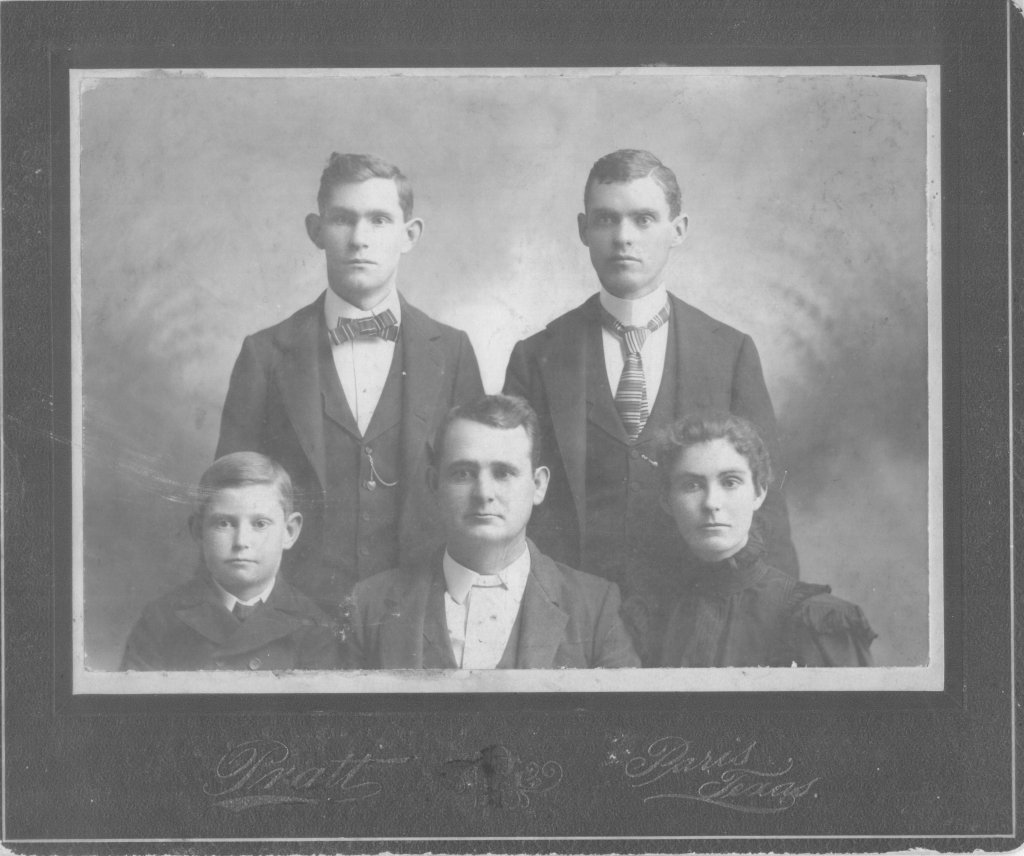 The photo is of Dan and Mary Campbell Rollins children. Dan and Mary were married in January of 1872 and all his children were born in Paris. The picture includes their four children and their daughter Annie's husband Joe P Allen. It was taken approximately 1895 by Pratt Photography of Paris Texas. Starting at the back left, is Charles C Rollins(Born 1876), James W Rollins (B 1875 - Died 1900), Lower left Fred A Rollins (B 1888), Joe P Allen and Annie Rollins Allen (B Dec 1872 Died 1900). Both Annie and James died of some type of resporatory problem (perhaps TB). The doctors told Dan he needed to move the family to a dryer climate for their health so they relocated to Ft Stockton Texas in far West Texas. (I am told that it was just a short day and a half train ride to Pecos Texas from Paris at that time). However, records seem to indicate that Dan continued to consider Paris his home and he was buried there when he passed away in 1923. He is buried in the Evergreen cemetery next to his wife Mary and his children James and Annie. Dan and his wife's father William Campbell ran a number of business including a brick factory in Paris between 1872 and the early 1900s. Records seem to support that Dan was also involved in a number of other business. His son-in-law Joe Allen was a lawyer.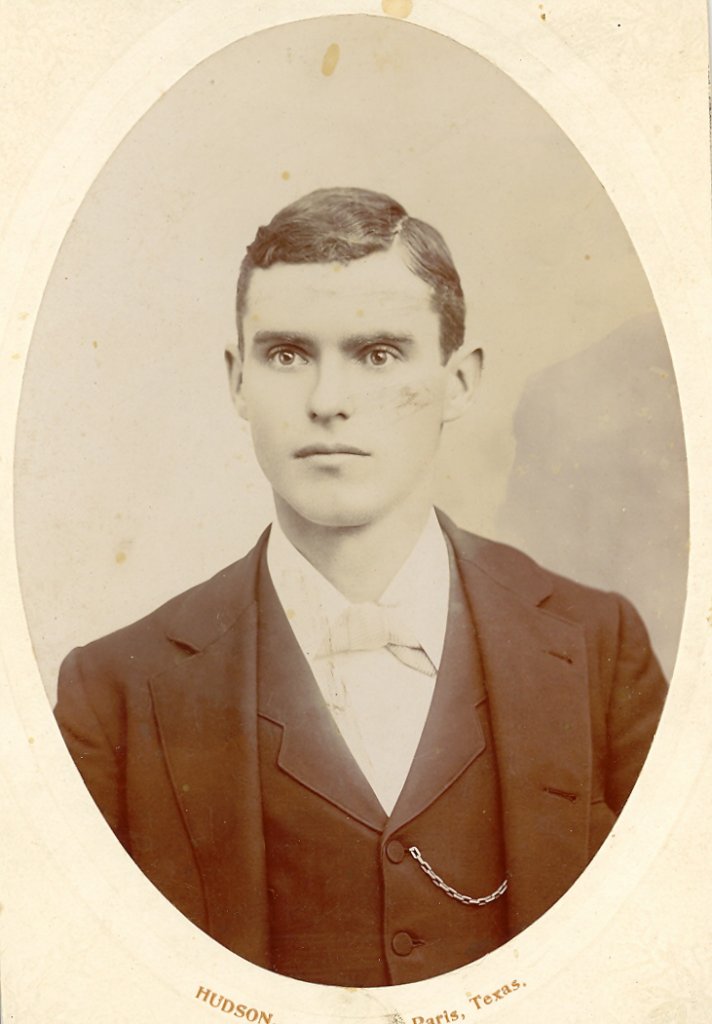 This is D James Rollins who died in 1900.
---
Return to the Lamar County, TX Main page

Copyright © 1996 — — The Lamar County TX Website Team
All Rights Reserved. Limited use rights may be granted by written or electronic permission.
This website adheres to the NGS "Standards for Sharing Information with Others" regarding copyright, attribution, privacy, and the sharing of sensitive information.